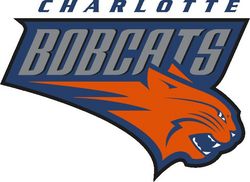 Javaris Crittenton wants to go to back to being the point guard with so much promise. He wants to move beyond being the other guy in the Gilbert Arenas gun debacle.
The Charlotte Bobcats are giving him a chance — he has been given an invite to their training camp, according to the Washington Post.
That he got a chance is big. Everyone remembers that Crittenton was suspended because of the gun charge. What everyone forgets is that he was going to miss the season (or most of it) with a severe ankle injury anyway.
Now he has to prove that he is really back. Crittenton has some skills, he is very quick (he needs to show he still has that) with pretty good handles. He can get to the rim and finish. He needs to prove his game has matured, that he no longer is a turnover machine, that he can knock down a jumper.
The Bobcats could use another point guard. Crittenton needs to prove on the court and to Larry Brown that he can be that guy.