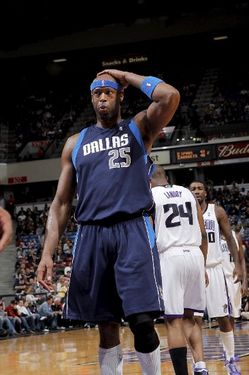 Either the Rockets or the Heat are about to get a nice boost to their title hopes. That or the Hawks or Nuggets will get a nice boost to their front lines.
Erick Dampier worked out for the Houston Rockets Monday and met with coach Rick Adelman, according to the Houston Chronicle.
Dampier will do the same things with the Miami Heat.
Dampier's agent says it is down to four teams — Houston, Miami, Atlanta and Denver. He also told Michael Wallace of the Miami Herald that a decision would be made by Thursday.
The Rockets and Heat seem to make the most sense.
In Miami he likely would be the starting center on a team that just needs some consistent play in the middle to remove one of the few questions about it and its title chances. While Damps is not a dominant center, he is solid, and there would be depth behind him with Joel Anthony and Zydrunas Ilgauskas.
However, the Heat can only offer the minimum, $1.4 million.
Houston can offer more, about $2 million. Dampier would come off the bench behind Yao Ming, but with the Rockets trying to lessen Yao's injury likelihood they are limiting his minutes — 24 a game and no back-to-backs. There are a lot of minutes to be had on a team many consider a dark horse threat in the West.