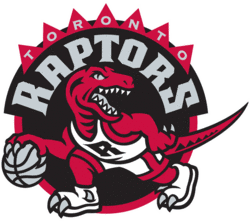 You knew the Raptors were going a little Euro this season. Not Capri pants and sleeveless T-shirts ala Rafael Nadal circa 2005 Euro, but some steps down the Euro path.
Raptors assistant coach Jay Triano was an assistant coach in Turkey for USA Basketball and told NBA.com's John Schuhmann he saw a few things he wanted to bring home to Toronto.
"I like the international ball movement," Triano said. "I thought that the way that they move the basketball and the way that they make cuts, they have to do that sometimes to overcome the athleticism that some of the other teams have. So they're very precise with their offense."

"Offensively, I thought the ball got stuck a lot last year," he said. "Different guys needed to have the ball in their hands. That's why I like some of the stuff that the European teams did as far as ball movement."
With Andrea Bargnani and Linas Kleiza as very possibly their two leading scorers this season, this is something that could work. Spread the wealth. Being precise in a flex/continuity offense could help a Raptors team that lost their dominant one-on-one player.
Movement and precision has been working well in Utah for years. It takes a little while to really get all the players on the same page, but when you do it is something that players are not used to seeing — not from AAU ball on up. You get a few easy buckets every game on a baseline back cut or something similar. That could mean a lot to a team like Toronto.
Of course, it's all moot if Toronto plays defense like it did last season. But it will be prettier.