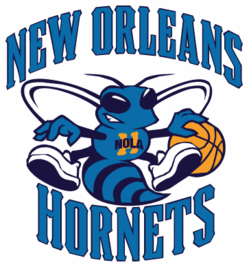 Virtually every non-guaranteed contract given out right now for team training camp is for a guy with no chance to make the team.
Pops Mensah-Bonsu may be the exception. He has gotten an invite to Hornets camp, according to a tweet from Adrian Wojnarowski of Yahoo. While the deal is not guaranteed this is a team with just 15 guys in camp (as of now), and a team that could use some depth along the front line.
Mensah-Bonsu was supposed to play in Spain this season but was released by Caja Laboral in a curious manor. Everyone knows Pops has had knee issues, but they have not slowed him lately. Yet the Spanish team said he did not pass the physical, which was almost certainly just an excuse to make a roster move.
That could be a break for the Hornets. Mensah-Bonsu at 6'9″ brings NBA level athleticism to the court, and some pretty good defense. He has been a D-League All-Star and dominated on that level. His shooting percentage in the NBA has never been good (under 50 percent at the rim, layups and dunks, last season), maybe that is the reason coaches never seem to give him a lot of run (sometimes it's been roster crunch, sometimes it is something else).
This is a roster where after Emeka Okafor and David West your bigs are Craig Brackins, Aaron Gray, Darryl Watkins and Darius Songaila. Mensah-Bonsu should be able to compete and add something to that front line. He may must stick and get some minutes.