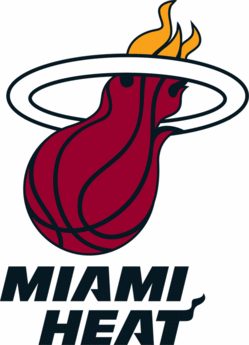 There were a few goals in mind by Miami Heat executives when they decided to move their training camp to Hurlburt Field and Eglin Air Force Base in Fort Walton Beach, up on the Florida panhandle.
The key one — make it a lot harder for the media to be intrusive.
The hotel where the players will be staying is on the military base, as will be most of the practices and events. Want to cover the team — then you need to provide all the info for a military background check, as Sports By Brooks pointed out. That means things like a social security number and drivers license number that are usually not required. (All that usually required is verification that you work for a legitimate news organization or Web site, with each team defining "legitimate" in a different way.) All media and Heat staff that have to submit this info — this is a military base, they don't screw around with security.
Due to security restrictions, there also will not be Internet access provided from the gym.
Sports By Brooks lays out the reasons for putting camp here pretty succinctly, and correctly.
1) The Heat thought they could weed out a lot of national media who just wanted the week on South Beach.

2) The team hotel is on-base, so TMZ-types can't get to them.

3) Riley is selling the idea of sacrifice and team and using the military guys there as a backdrop.

4) See 1 and 2 again.
TMZ, which I think has more spies in Miami than the United States had in Eastern Europe during the height of the Cold War, is going to have fun with the Heat this season.