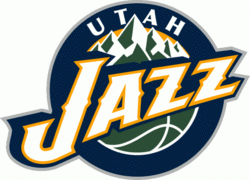 UPDATE 9/17 4:07 pm: Or not. I mean who wants to go to camp in Utah anyway?
According to his agent Mark Bartelstein, Scheyer will not be attending the Jazz's training camp (according to the twitter account of Jazz beat writer Brian Smith). The Jazz have offered and it made sense to think he would accept, but Bartelstein is a smart cookie so there must be a good reason. What Scheyer will do is not known.
9/16, 3:20 pm: Jon Scheyer is one of those guys with a good game for college. Sweet shooting stroke with the spot-up jumper, was pretty efficient everywhere else and helped lead Duke to a national title. Dukies love him.
But NBA scouts were not impressed. Not athletic enough, can't defend at that level. He can shoot but was considered one dimensional. He went undrafted.
But the Utah Jazz are giving him a shot — they have invited the guard to camp, according to the wise men at Sham Sports.
On one hand, the Jazz actually have some open roster spots if they want to carry more people. So there is that.
The problem is, let's look at the guard rotation in Utah: Deron Williams, Ronnie Price and Sundiata Gaines all at the point; with Raja Bell, C.J. Miles and Othyus Jeffers at the two. That's six guards deep.
Not sure how Scheyer cracks that group. Or why Utah keeps a seventh guard. He's probably just camp fodder. But he is getting a shot.