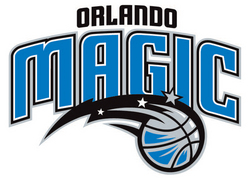 Malik Allen is going to have a 10th NBA season, apparently.
The Orlando Magic have inked him to a deal for this season. He will report to camp with the Magic and rounds out their roster at 15. Financial terms not officially released, but you can pencil in vet minimum deal.
Allen played in Denver last season, where he was often an end of the bench guy who averaged 9 minutes a game in the 51 games he got into. However, he started three games and there were others where he got some good run.
Allen was not particularly impressive in Denver, so it is a little interesting that the Magic went with the veteran rather than a youngster they could bring along and develop. Then again, this is a veteran team who wants a ring, so Allen may be a better locker room fit.
Either way, he's in.