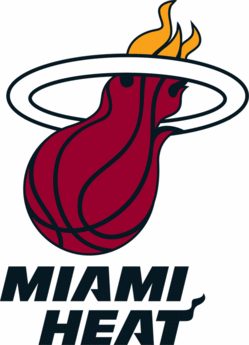 We warned you a couple days ago the Heat were thinking about moving their training camp out of the bright spotlight of Miami in hopes that some of the spotlight would not follow them (good luck with that).
Their choice? Hurlburt Field and Eglin Air Force Base in Fort Walton Beach, according to our man Ira Winderman of the Sun Sentinel.
This is the first time the Heat have ever had their camp — which will last a week before the first exhibition game — outside of South Florida.
"We requested from Eglin Air Force Base and Hurlburt Field the opportunity to train at their facilities," Heat President Pat Riley said in a statement. "They have honored that request and the Miami Heat is extremely humbled to train in an environment where service, sacrifice and discipline are the norm.

"We know our players will appreciate being immersed in that kind of environment, and supporting the men and women who defend our freedom every day."
The Heat players will likely do some kind of event with the Air Force men and women on the base.
This will not, however, come close to getting them out of the spotlight. That will follow them everywhere they go this season. It will be inescapable.