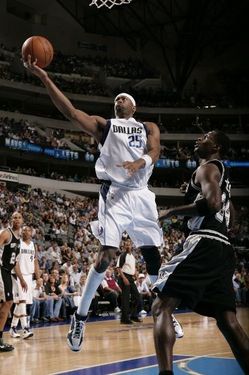 According to Michael Wallace of the Miami Herald, the Utah Jazz
may be
interested in offering free agent center Erick Dampier a contract
.
Dampier would make a lot of sense for the Jazz — starting center Mehmet Okur is still recovering from a ruptured Achilles tendon, and new acquisition Al Jefferson has generally been considered a defensive liability.
Dampier is a very good defender and shot-blocker who doesn't need the ball on offense, and both of those qualities would make him a very good frontcourt partner for Jefferson. (Or, for that matter, Chris Bosh.)
Chicago, Miami, and Denver are thought to be the other teams with a serious interest in signing Dampier.