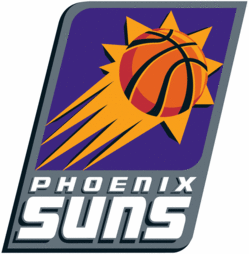 This summer, much like the season before it, has been kind to the D-League. There have been call-ups from players to coaches to managers to referees, and some of the D's best and brightest are now the NBA's, well, something far less.
It doesn't matter. They've made it. Whether on guaranteed contracts or make-good deals, they've made it to the NBA, and the D-League has again provided an invaluable avenue for talent in all areas of the game to find big league exposure.
The latest: Erie BayHawks head coach John Treloar has been hired as the Phoenix Suns' new director of player personnel. It's a change of pace from the capacity that Treloar is used to at the head of the bench, but considering the personnel duties most D-League coaches are tasked with, Treloar does have somewhat of a foundation for the job.
However, as Scott Schroeder brought up at NBA FanHouse, it may not be Treloar's body of work in Erie and in the NCAA that got him the Suns job. Instead, Treloar's pre-existing relationship with Phoenix's newly-ordained GM, Lance Blanks, may have played a substantial role in the decision. Even though this is Treloar's first time with an NBA franchise, it looks like he's already a good ol' boy.
He's far from the only one. Owners, GMs, and coaches around the league — and all sports leagues, really — often seek to hire their people, and their people are usually those from working relationships similar to the one in question. It doesn't mean that all coaches and managers that have benefited from those relationships are unqualified, even if on paper, Treloar seems like he might be. Leaping from D-League head coach to NBA director of player personnel is a big shift, particularly for an individual who really hasn't worked explicitly in any managerial capacity.
Regardless, Treloar's hiring — like so many of the other, similar hirings that have come before it — smells just a bit funny. That doesn't mean he can't thrive in a front office, but it's reason enough to raise an eyebrow when considering Treloar's lack of job-specific experience.