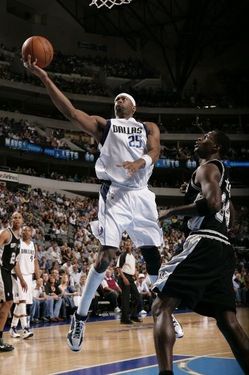 Erick Dampier will be a free agent, so he told the Miami Herald what he is required to say as a free agent — it's about winning. Where the big, serviceable center and new best free agent on the market lands will be about chasing a ring.
So the Wolves are out — they admitted as much — but Chicago, Denver and Miami are in. Of course Miami is in the mix.
Dampier, 35, told The Miami Herald on Tuesday that he does not yet have a clear preference, but said he was impressed with the Heat's off-season moves to re-sign Dwyane Wade and add LeBron James and Chris Bosh.

"They have some good, young talent down there and can do a lot of big things," Dampier said. "Obviously, I want to be in a situation to compete for a championship. I haven't talked to my agent yet, so we'll go from there. But I've kept myself in good shape for 14 years, and still feel like I can play the game at a high level."
Of course, there's that money thing.
The Heat can only offer a veteran's minimum deal of $1.4 million this season, which is a few bucks less than the $13 million deal he just got waived from by the Bobcats. So, you know, he may be looking for some dollars, too. And there are teams under the cap still that could offer more to Dampier.
But we're sure it's just about the ring, not the money. Because what free agent chooses money over winning? I mean, that would be unheard of.