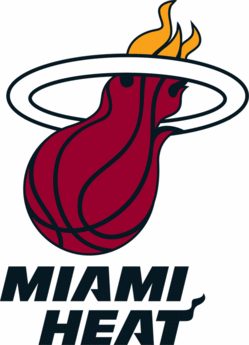 There are going to be a hurricane of media attention swirling around the Miami Heat this season. That is going to start at training camp day one and follow them everywhere, all season. It's the price of the coup.
But for training camp, when the Heat will be trying to mold and meld a lot of new parts, they'd like some alone time. Which they will not get in Miami because, well, it's Miami.
So how about the Florida panhandle? Ira Winderman of the Sun Sentinel suggests in a column the Heat are giving serious consideration to taking their camp north (which is farther into the South, one of the many odd things about Florida).
The Heat will hold its media day on Sept. 27 in Miami, likely at the University of Miami, because of a Shakira concert that night at American Airlines Arena, but then might leave immediately afterward, traveling far enough in the state to put it in the Central time zone.

It is a late decision by the team, which spent this past weekend on a final scouting mission for its camp location, with a team executive flying to Pensacola. Heat President Pat Riley hinted at such a move last week, saying it was something he believed would be to his players' liking.
Camps are closed to the public. This may slightly lessen the actual media at the camp, but you are not going to lessen the attention paid to the notes that do come out of that camp, wherever you hold it.
The media circus has come to Miami. Nothing is changing that.