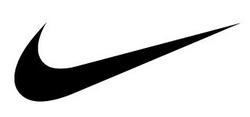 Remember in 1992, when on the gold medal stand Nike-sponsored members of the Dream Team wore flags draped over the Reebok logo on their team sweats?
The politics of shoes has been a part of USA Basketball since the pros came back. That hasn't changed. And Brandon Jennings thinks the fact he wears Under Armor and not Nike is part of the reason he didn't get invited to the USA training camp, he told Marc Spears of Yahoo.
"It's not my call. That's on them," Jennings told Yahoo! Sports. "But if you want to get technical about it and you really want to look at it, half of the guys there are Nike guys. I'm not saying it's a Nike thing, but Nike is kind of running a lot of things right now. To have a guy like myself on the USA team that's flashy and really outgoing, you don't want Under Armor to get all that [publicity].

"I'm just telling you how it is."
Maybe. Maybe it's the fact that that there were better guards for the international game out there.
Who made the team at guard? Well, Chauncey Billups, Derrick Rose and Eric Gordon did and none of them wear Nike. Steph Curry did and he wears Nike, but his outside shot is more valuable in the international game (with its shorter three) than what Jennings brings to the table.
Tyreke Evans got an invite to camp (and got hurt) and he's a Nike guy, but to say Evans or Jennings should have got an invite is a tossup at best.
There were guys on the invite bubble like Jennings and John Wall (also not a Nike guy), but did Nike really play a role there?
Let's not be naïve and say that Nike people are not whispering in the ears of the USA decision makers. But to assume that Nike is making decisions to the detriment of the team is a different argument. And one with little support this go around.