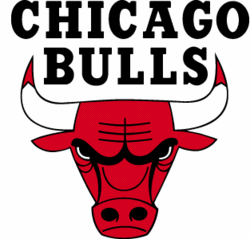 Kyle Korver thinks the Chicago Bulls need to be mentioned in the top tier of the East, with Miami and Boston (and maybe Orlando, we like them there but you can argue that one). Most people have them as good but a notch below.
How is Chicago going to get to that elite level, you ask? No, not Carmelo Anthony. Korver told SLAM Magazine that the answer is chemistry.
I think we have guys that can play off each other really well, especially with three guys coming over from Utah. We know each other's games inside and out being that we've played with each other for several years now. We know what each other does well and we know what we don't do so well and we're able to kind of cover for that and help each other do what it is that we do well. So I think it's just a combination of a lot of things and not just one big thing, but a whole lot of small things.
Chicago is going to be close. You know they are going to defend and be well coached under Tom Thibodeau (well, we don't know for sure but it feels like a safe bet). You know they've got talent. But there are questions. If Chicago was right there for the Eastern crown, it would not be a shock. But if they were the fifth best team in the East it would not be a shock either.
We'll see how good their chemistry really is, and now much that really matters.