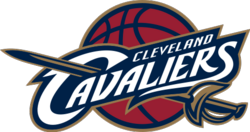 David Griffin has signed on for some rebuilding.
Former Suns executive Griffin has been hired as the new Vice President of Basketball Operations for the Cleveland Cavaliers, according to ESPN.
Griffin left Phoenix with Steve Kerr. He had been the frontrunner to take over as general manager in Denver, when talks reportedly hit a snag over money. Griffin wanted the going rate of about $1 million a year for the GM job, the Nuggets were offering less. Terms of his deal in Cleveland have not been made public.
Griffin will team with General Manager Chris Grant and coach Byron Scott to rebuild the Cavaliers franchise. While there will be a pecking order, what really matters is that all three are on the same page in terms of the kind of team they are trying to build.
Griffin and Grant are both bootstrap guys, people whose first job in an organization was as an intern and they worked their way up the ladder. In theory, that should bode well for what they are trying to build. But rebuilding there is going to take time.