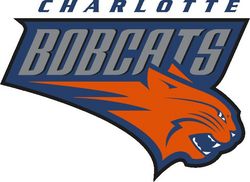 Darius Miles is getting another look from another team.
This time it's the Charlotte Bobcats, who have signed him to a make-good contract and invited him to their training camp. The Bobcats had brought him in for a workout in June but waited until now to act (a sign they weren't in love with him, they didn't quickly try to lock him up). The Spurs also recently worked him out.
Miles was the No. 3 pick overall back in 2000 by the Clippers, a rangy young player with promising game, whose penchant for getting caught with marijuana hurt his reputation then suffered as his body betrayed him over the years. He's had multiple microfracture surgeries and there are questions about his knees and how well he can move anymore.
The Bobcats roster isn't totally settled (they have yet to waive or trade Erick Dampier) so there is a possible spot, but Miles is really going to have to blow some doors off in camp to earn it. Still, it's a chance.