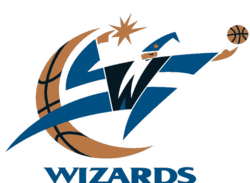 Midnight madness makes sense in college, the students only left their dorm room 90 minutes before looking for something to do. They are fresher at midnight than they are for a 9 a.m. class. Way fresher. And they smell better.
Midnight madness in the NBA… we shall see.
The Washington Wizards are going to give it a shot, according to Michael Lee of the Washington Post. At least they will be on a college campus now with their new training camp location.
They made those plans official on Thursday but also announced that much more change is in store as the Wizards take a different, more interactive approach to training camp, with a midnight practice on Sept. 28. The event will be open to the public and feature player introductions, an open practice, giveaways and ticket offers for regular season games. The team will also offer special incentives for George Mason students. Doors open at 11 p.m. on Sept. 27.

The Wizards will train at Patriot Center through Oct. 3, when it will have a FanFest and open scrimmage that tips off at 12:30 p.m. The open scrimmage and Midnight Madness event will be open to the public and free of charge.
I don't know if it will work, but why not. Training camp in baseball and the NFL are events; why not bring some of that to the NBA? Curious to see what dance craze John Wall will start this time.
What we really need is HBO's Hard Knocks Washington Wizards.