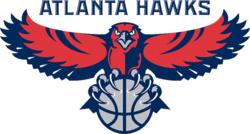 We said it before but it bears repeating, the Atlanta Hawks are in no rush to move or extend the contract of Jamal Crawford.
Crawford has pushed for one of those options, but the Hawks have not made a move, and according to Michael Cunningham of the Atlanta Journal Constitution the team has not decided yet even if they want to do one of those things.
Crawford needs to be patient, he has no real leverage here. He's a very good player — the NBA's sixth man of the year — and there might be teams willing to take on his $10 million contract as an expiring deal that comes with some scoring, but he's going to be hard pressed to get an extension right now. From anyone. It's smart for him to try before the new Collective Bargaining Agreement lands, but it's just as smart for the Hawks to wait. And the Hawks hold the cards here.