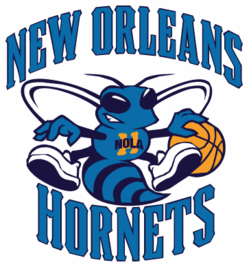 It feels a little unfair to cast all New Orleans Hornets rumor in the "what does Chris Paul think?" category. But that is also the reality — keeping Chris Paul has to be a consideration in almost everything the Hornets do. It is Priority No. 1. And it should be Priority No. 2 also.
The Hornets made a move this summer to upgrade the play on the wings, bringing in Trevor Ariza and shooting guard Marco Belinelli.
But they had to ship out backup point guard Darren Collison to do it.
Which may mean they are not done dealing or signing, they still need a backup point guard and a backup center head coach Monty Williams told the Times-Picayune.
 "My gut feeling is that we are not done yet, " Williams said. "[General manager] Dell [Demps] and I share information on both sides. I talk to him about players and he talks to me about things we can do. Maybe that's one of the reasons why we work so well together.
More players will be helpful, but Williams needs to get more out of the guys he's got to help get the Hornets back to the playoffs this year. That starts with Emeka Okafor, who seemed to float through last season a little and not find a comfort zone with this team. He needs to provide more of a balance for these Hornets, some inside to go with Paul and the improved outside.
Which is to say — the answers to some of the Hornets concerns may come from inside, not another move.
But some, like a backup for Paul, do indeed come from the outside.