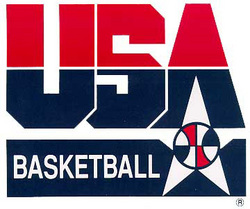 Not a lot of Team USA news out of their first practice in a few weeks, but we do know this:
The starting five will be Chauncey Billups, Derrick Rose, Andre Iguodala, Kevin Durant and Lamar Odom. Same as it ever was, according to Chris Sheridan of ESPN, who is in Turkey for the World Championships. No real word on whether Eric Gordon and Kevin Love will get a little more run in future games. They should, because they've earned it, but we shall see.
What Team USA worked on at practice was getting some motion back in the offense, which had become stagnant in recent games. They also worked on talking more on defense.
"The last two ballgames you knew you were going to win, and you want to fast-forward into the medal round. And then what happens is you stop talking to one another out on the court, and you're not as animated. And it's still a game of being connected, and you're connected primarily when you're talking to one another," [coach Mike] Krzyzewski said. "They'd done that until the last couple games, so it was a matter of just kind of getting them to do it again."
Both motion on offense and talking on defense are things the USA has gotten away without so far because, with the exception of Brazil, the USA was vastly superior to the team it played.
That will be the case Monday, but it will not be the case in every game left. The USA will see some zones, it will see teams that will handle the USA's pressure defense better and not turn the ball over. Basically, the easy baskets will go away, the USA will have to execute in the half court. So they worked on it.