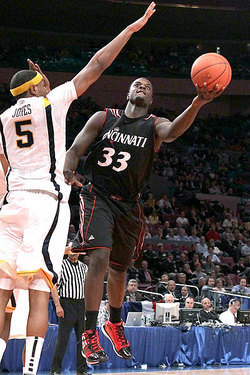 After Summer League we were singing his praises — albeit more as a scorer than a point guard — then after the big trade that brought Darren Collison to Indiana we wondered: Where does Lance Stephenson fit in? He is an intriguing player. The Pacers thought so too.
Then he allegedly threw his girlfriend down a flight of stairs and got arrested for it.
In the Pacers eyes, he has gone from interesting to non-existent.
Stephenson is not being allowed to work out at Conseco Fieldhouse, according to a tweet from Mike Wells of the Indianapolis Star. He is working out with team assistant coaches at another facility.
And he is getting counseling, Wells reports.
The Pacers are in a tough spot. They gave Stephenson a two-year contract that they are now stuck with. (Voiding it on a morals clause would lead to a legal battle with the union.)
At some point they are going to have to let him in the door. The questions are when and with what restrictions? Larry Bird is clearly ticked, but they signed Stephenson to play basketball and at some point they have to let him.