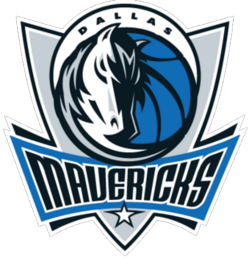 Dee Brown has flitted around the edges of the NBA —  just in or just out –since he left Illinois four years ago (he was the other guy in the backcourt with Deron Williams).
This year he wants back in and tweeted that he will be headed to the Dallas Mavericks training camp this fall. He is going on a make-good contract, but it's a foot in the door. A chance.
Last season Brown played for Maccabi Tel Aviv, the European powerhouse. The year before that he split time between the Wizards and Suns, but he played in only 19 games. He turned the ball over too much for a point guard in those stints.
It's going to be tough to crack the Mavericks roster at point guard — Jason Kidd starts, everyone wants Rodrigue Beaubois to get more minutes, and Jose Barea is in the mix. But maybe he can get noticed and another NBA team will pick him up.