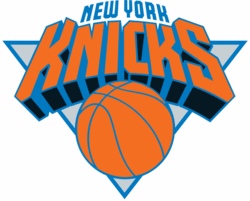 The playoffs are a dream for the Knicks — they have been only once in the last nine years and that was a sweep at the hands of the Nets.
But now Knicks players — and Knicks fans — think they could be living the dream this season. Just ask soon to be second year man Toney Douglas, which is exactly what the New York Post's Marc Berman did.
"Definitely," Douglas told The Post yesterday at Hayground School in Bridgehampton. "I feel like have a lot of talent. We just all have to be on one page and make sure everybody is totally on it. I feel we are a playoff team."
With the additions of Amare Stoudemire and Raymond Felton, the Knicks are in the mix. Barely.
Six playoff spots are pretty much a lock in the East: Miami, Orlando, Boston, Chicago, Atlanta and Milwaukee. That leaves two spots for every other team that thinks it has a chance: New Jersey, Philadelphia, Detroit, Indiana, Charlotte.
And the Knicks. They are legitimately in that mix. But it's a crowded mix and New York is going to have to fully buy into the D'Antoni system and push hard from the start. And play a little better defense than you'd guess from looking at the roster.
Still, the Knicks should be dreaming.