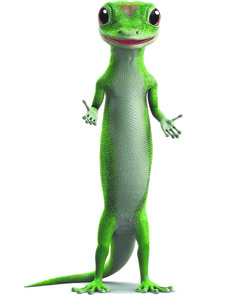 The Orlando Magic will play in the brand-spankin'-new Amway Arena this season.
If you go to a game there, you will park in the new Geico parking structure — yes, Orlando has secured a sponsorship for their parking garage. Seriously. Sports Business Journal has the story (via TrueHoop's twitter feed).
The insurance firm signed a five-year deal valued in seven figures annually. In turn, Geico receives naming rights to a seven-level parking garage being built next to the arena and a skywalk connecting the two buildings, said Magic President Alex Martins.

The city of Orlando owns the garage and shares in the revenue, Martins said. He would not disclose the split.
I will never begrudge a team coming up with a creative way to make some extra revenue. But really Dwight Howard should get a piece of this, because if it wasn't for him leading a competitive Orlando team nobody would come forward to sponsor the parking garage. Heck, they'd have a hard time getting a building sponsor at the price they likely got.