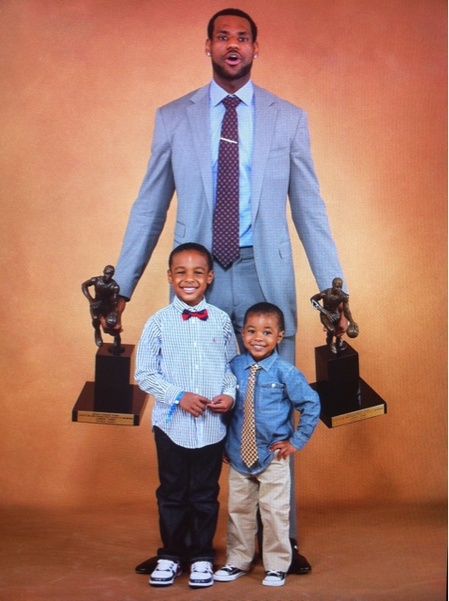 I love that LeBron James is posting his family portraits. That he is being a real dad. As a father myself, I love this photo of him and the kids that looks like every other family portrait in America… well, except for the two NBA MVP trophies in his hands. It's cute.
But as Weed not Speed of the Sportress of Blogitude (and our own Out of Bounds) notes — did LeBron go to Sears for this? Really? What is that background? LeBron James has the money to raise Dorothea Lange from the dead and have her take some stirring, haunting photos of his family. Instead this is the background we get. Stuff from a cheesy family album?
Well, I guess we all should have those photos in our past. Same with LeBron's kids.