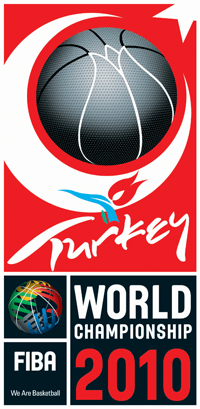 Here we are heading into September, usually the basketball desert time of year, and we have an oasis of the World Championships.
Some entertaining if not spectacular games taking place in Turkey, spiced up with a little bit of a college atmosphere. Pros playing with their nation's name on the front of their jerseys (and a San Miguel ad, if you're Spain).
But is September the best time to host this? For NBA players they will finish this tournament then have a couple weeks to wind down a little before training camp. A time the really should be winding up. The timeline is even tighter for professional players from Europe and other parts of the globe.
Coach Ettore Messina of European powerhouse Real Madrid thinks the World Champions should be moved to July. That's what he told Sports.ru (an interview found by the omnipresent Henry Abbott of TrueHoop):
For instance, players will know that after [a July] tournament they'll have a large chunk of summer to rest and recover. And national teams' coaches will focus more on schemes and team play as opposed to spending vast amounts of time on physical preparation. Four weeks will probably be enough for teams to revise plays and get everybody on board from the tactical standpoint, so it's absolutely possible to hold the tournament in the beginning or in the middle of July. And the remaining part of summer will be resting time for players. NBA guys might even have up to 2 months to recover after long season…

Moreover, if history is any indication, players who participate in international competitions in September are much more likely to suffer injuries over the course of the following season.

That's why I think it'll be much safer to go back to the old schedule and allow clubs which invest a lot of money into players to arrange full-scale preparations with necessary amount of teaching and sufficient number of scrimmages before the start of the official season.
With the NBA Finals extending into the middle of June, a player like Lamar Odom this season would have gone almost straight from the Lakers to Team USA with no down time. But, when it was over he'd have a couple months. It is fair to say this will be a common problem — most of the USA's top players will have been in, likely deep in, the playoffs.
Is it better to have that break at the start or end of summer? What will encourage the largest participation from players around the globe? I don't know, but it's a question worth asking.