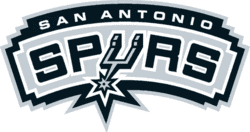 Darius Miles wants the chance to prove his knees can hold up for another NBA campaign after multiple microfracture surgeries. And that those knees are allowing him to move well enough to bring back some of his once-promising game. It's going to take a lot of proving.
But the San Antonio Spurs are taking a look.
According to a tweet from Jeff McDonald of the San Antonio Express-News, the Spurs are giving Miles a workout.
It's a long shot he makes the team, the best outcome might be a make-good invite to training camp. Remember in June the Bobcats brought him in with other free agents for a workout and passed on him.