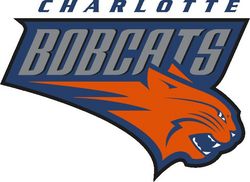 It was the biggest problem with Bob Johnson, the last Charlotte Bobcat owner — he wasn't a Charlotte guy. He made some gestures, but he was never really accepted, sort of an out-of-town business owner nobody loved.
That is not Michael Jordan. So far, he has been in with both feet.
He and his Bobcats donated $250,000 to middle school athletic programs in the Charlotte area. The formal announcement is expected Monday.
Charlotte, like a lot of school districts, is having to make difficult cuts right now. They have cut $1.25 million from athletic programs at schools and are charging middle schoolers $50 to play a sport (high schoolers pay $100). This, hopefully helps with that.
This is the kind of goodwill the Bobcats could use more of in the community. Then they could also use some wins, but that's a different story.