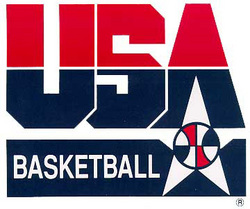 Let me guess, you have not spent a lot of time watching Croatia's national team.
To be honest, neither have we. Fortunately there is Tony Ronzone, Team USA's director of international player personnel (and assistant GM for the Timberwolves). He gets paid to watch and know these teams and provide scouting reports.
Which he did a mini-version of for Chris Sheridan of ESPN (who is traveling with the team).
"[Croatia is] a team that's done very well early in tournaments. If you look at their matches, they always win three or four games right in a row. They're a team that with Roko Ukic is very streaky, talented. They've played together for many, many years. They're going to play this game trying to win it and attack us. Marko Tomas is one of the best European guards, he can score, he does a lot of stuff, Ante Tomic of the Utah Jazz, he's a very skilled player at 7-foot-2, more of a finesse type of guy. They're big, they've got three bigs, so they're going to be tough…."

"Marco Banic is kind of like a Carlos Boozer type, physical, tough, beats you up, pounds you. So they're more of a finesse team, but with those two guys they tend to get physical. But they're more kind of like a U.S. team. They get after you a little bit, they streak shoot, and they have a guard that can go for 40 on you if you let him get hot, Marko Popovic. He's put up big numbers over in Europe, so you've got to respect those guys.

"I think they're going to start out man-to-man on defense, and if things don't go well they'll drop into a zone. I think we're going to see a lot of zone, I really do. As we continue in this tournament we're going to see more and more zone. We haven't seen it at all so far," Ronzone said.