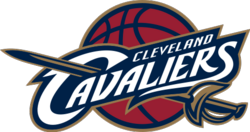 Remember what a big deal it was just over a year ago, a sign that LeBron was destined to be in Cleveland forever?
A group of Chinese investors led by Kenny Huang was going to buy 15 percent of the Cleveland Cavaliers. With LeBron's efforts to break into the Chinese market in a bigger way, this was seen as a good thing. It was the first Chinese group to buy a significant part of an American sports franchise.
Except it never happened, according to the Cleveland Plain Dealer.
"It never materialized, as far as completing the application process with the league," said Cavs President Len Komoroski. "Ultimately, you would have to ask [Huang's group] as to why."
Huang's people never filed the paperwork with the league office. After that step there would have been background checks and an investigation of the people in the investment group — standard operating procedure for the NBA and all major sports leagues — then the other owners would have had to approve it (a vote of the Board of Governors). But the other dominoes never started to fall because there was no application.
Huang and his people did not return calls from the Plain Dealer to explain why. There were reported changes among the investors in Huang's group.