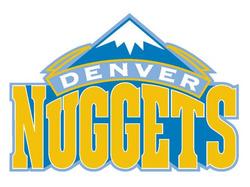 In practice, Josh Kroenke was already the go to guy for the Denver Nuggets.
It was he and family advisor Bret Bearup who went last weekend to talk with Carmelo Anthony about the future of the Nuggets and try to convince him to sign a three-year, $65 million extension sitting on the table. (It is still sitting there.)
But by the end of the year it will be official — Josh will own the Nuggets. The NHL's Colorado Avalanche too, for that matter.
That's because his father, Stan Kroenke, has been admitted into the most exclusive of American sports clubs — NFL owner. He has been approved to purchase the St. Louis Rams.
The NFL does not want its owners to play around with any other sports franchises, and because it is the 800-pound gorilla of professional sports in this country it gets what it wants. So Stan has to divest himself of the Nuggets and Avalanche, and Josh gets to be the man. Stan also is majority owner of Arsenal, the tradition-rich, loved-by-Nick Hornby English Premiere League Soccer team. That may be the one league that wields more clout than the NFL, and Stan gets to keep that one.
None of this is a shock, the approval was expected, as was the transfer to Josh. However, while Stan was hands off — nicknamed "silent Stan" by other NFL owners — Josh appears to be very hands on.
The change likely has a lot to do with the letting go of fomer general manager Mark Warkentien and his right hand man Rex Chapman as well, because Josh had been working on the basketball side of the Nuggets and wanted to take more control. How Melo feels about that may be evident in his ultimate decision on the extension.
Josh's first job is to get a general manager, and Masai Ujiri, director of global scouting for the Toronto Raptors, appears to be the frontrunner. Then the two of them need to convince Melo to sign the extension, or start working on a rebuilding plan.