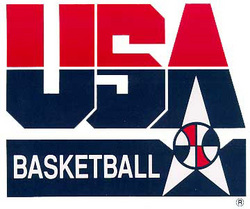 You can read about as much into the USA win over Greece Wednesday as you can the final NFL exhibition game of the season.
All 12 USA players saw the court in the first half. Greece didn't even suit up its two best big men. Because these teams could meet in games that really matter — such as the FIBA World Championship finals — nobody was running any special plays.
That said, they USA would love to meet up with Greece in the finals as the Americans are clearly superior athletically, and in just about every other way, as evidenced by the 87-59 win. In a one-game for the crown situation anything can happen, but you have to like the American's odds if these two meet again.
A few quick thoughts:
* Some real grab-bag rotations from Coach K today. Looked like Phil Jackson in January, just throwing some crap out there to see what happens, and what works, knowing he can win the game anyway.
* Team USA's pressure defense (even in the half court) really creates a lot of turnovers and missed shots, even against pretty good teams. Experienced guards or no, that kind of athleticism is disruptive. If they USA ever turns that off for a game, they are in trouble.
* The USA wants to run, and you can expect to keep seeing other teams with the hip check foul at midcourt to slow them down. Pretty standard play in international ball.
* Derrick Rose is going to have some huge games for Team USA in Turkey. 
* Casual fans may not know the Clippers Eric Gordon, but you can see why Mike Krzyzewski was smart to keep him. He dropped 18 points and had four hits from beyond the arc. The guy can flat out ball and is made for the FIBA game.
* I like Greek center Kostas Tsartsaris, guy played smart and within himself. He (and Greece) recognized the mismatch he was against Lamar Odom and exploited it with the pick-and-roll.
* The USA starts play in the FIBA World Championships Saturday against Croatia. Check out the official FIBA site for the tournament for all the details (and we'll have more details here coming up).
* Also, FIBA has a Facebook app where your profile pic can be your name on a USA Basketball (or any other country you wish, traitor) jersey.