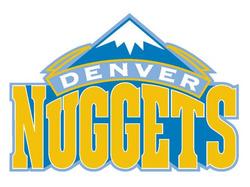 The Denver general manager job will not be going to a name you know (unless you are an NBA front office insider, and even then).
Former Suns executive David Griffin turned down the job, according to Ric Bucher of ESPN. So to be clear, an unemployed guy just turned down the job.
That's not really as big a shock as it sounds. The Nuggets Josh Kroenke — son of owner Stan Kroenke and the guy in line to get the team if his father does buy the St. Louis Rams — and family advisor Bret Bearup are expected to be heavily involved in player personnel moves. It was those two that met recently with Carmelo Anthony about the contract extension the team has offered but Melo has not signed.
That means whoever gets hired as GM will do the legwork and have input, but there are questions about real power. And since Kroenke and Bearup will be making the calls, they don't want to pay the $1 million a year that most new GMs are getting on average (it's more if you want a name like Kevin Pritchard involved). The top names out there will not accept that money and situation.
Masai Ujiri, director of global scouting for the Toronto Raptors, may be the next guy in line, Bucher says. He's a guy with good player knowledge who could fit well with how Denver sees the GM role.