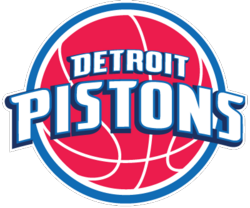 You know that Tom Gores has money — he was seen near courtside for Game 7 between the Lakers and Celtics, and they were not giving those tickets away.
Gores now appears to be the frontrunner to buy the Pistons, according to the Detroit News.
Gores was raised in Flint, went to Michigan State, used to sell computer equipment in Michigan but moved to California and now is the man behind Platinum Equity, which is a power in the leveraged buyout business. At age 46, he is worth an estimated $2.2 billion.
Gores and his team have been out to visit the Palace at Auburn Hills twice in recent weeks. There are some good signs for Pistons fans if he becomes the guy:
Gores bears interesting similarities to late Pistons owner Bill Davidson.

• Gores and Davidson both bought numerous struggling companies, changing the structure and turning a profit.

• Like Davidson, Gores has a strong interest in sports — he coaches youth soccer and basketball, and attends Michigan State football games.
Also in the running to buy the Pistons (and this could still go to any of them): Mike Illitch, owner of the Red Wings and Tigers, who wants to move the Pistons to a new building in downtown Detroit; George Postolos, former Rockets team president who almost ended up buying the Bobcats but was outbid by Michael Jordan; and a group of investors based in Dubai.