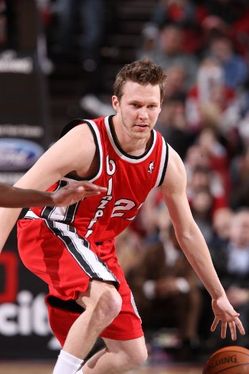 When it comes to vacation destinations, the Italian island of Sardinia blows Indianapolis out of the water. No offense intended, Indiana, it blows all but a handful of places in the United States out of the water. It is a stunningly beautiful place.
So despite the fact that Indianapolis is a better basketball destination, it's hard to feel too sorry for Travis Diener, who has signed a deal to play for Dinamo Sassari, the team from the island of Sardinia, according to FDLreporter.com.
Diener missed most of last season with a foot injury, which gave AJ Price a chance to take his minutes and role. So the Pacers waived Diener and he was picked up by guard-heavy Portland. He played just five games there.
In his first four seasons in the NBA, Diener was a solid backup guard, not much more. In Sardinia he will be a top-flight player who will love the shorter international three-point line. Plus, did we mention it's beautiful there.