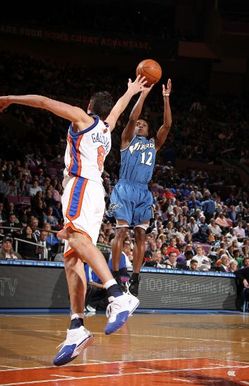 There's not a lot of minutes to be had as the third point guard in Milwaukee, but whatever those minutes are it appears Earl Boykins is going to get them.
Boykins is near a one-year deal with the Bucks, according to the Journal Sentinel. While details were not discussed, this almost certainly is for the veteran minimum.
Boykins played in Washington last season and was a popular player in Milwaukee when he was with the team in the 06-07 season. Now he will be playing behind Brandon Jennings and Keyon Dooling. When those two are healthy, there will not be a ton of minutes for Boykins, but you can bet he will get his moments over the course of the season.
This pretty much sets the Bucks roster, meaning second round pick Tiny Gallons is likely headed to Europe. That may be the best thing for him, if he can develop some offensive moves and polish he could find his way back stateside as a quality big off the bench.