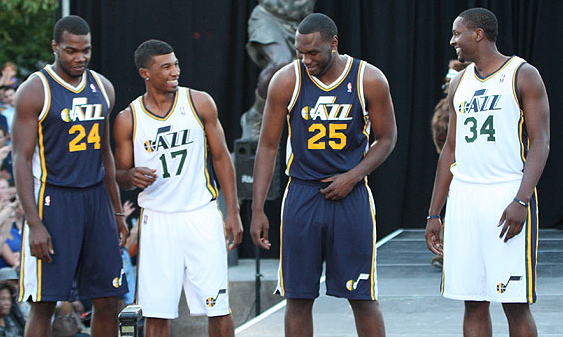 This is the time of year when teams unveil their "new" uniforms, which usually is a couple of minor changes to the old uniform around the neck line, or using a different numbers font. Not thrilling, but it's good enough for a press release and an off-season party.
But the Utah Jazz have made some genuine changes this year.
They've got some retro look — putting the musical notes back on the front — but with an updated style. This is a huge improvement over the road uniforms that are a big upgrade over the blue-on-blue "Utah" jerseys they had been going with.
Plus, Al Jefferson looks good in a Jazz uni, doesn't he?