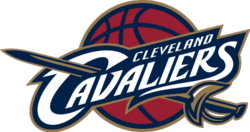 Samardo Samuels presents one of those draft conundrums. He's a guy you really question on a paper — an undersized post player at 6'8″ who is not explosive, plays below the rim and showed no real midrange game in college at Louisville.
Yet he can just play. He was a fairly efficient inside scorer in college and a good rebounder. He was the only real inside presence on a good Louisville offense and showed some basketball savvy in getting his.
NBA teams went with the paper on draft day and the Jamaican player went undrafted. But now he's going to get a chance to make the roster in Cleveland.
The Cavaliers signed Samuels to a deal. While terms were not announced this was certainly a non-guaranteed deal — Samuels is going to have to prove his way and make the Cavs roster at camp. He may well end up just being camp fodder, an extra body needed for camp drills and scrimmages.
The good news for Samuels: This is a roster that can be made. Show promise as a young player and you will get a shot at a rebuilding franchise.
A lot of people questioned Samuels leaving Louisville (particularly in Louisville), but not he's got his shot. We'll see what he does with it.