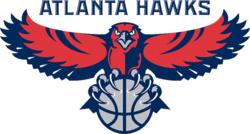 UPDATE 5:05 pm: Few teams carry three pure point guards on their roster. The Hawks will not be one of them.
The much trusted Michael Cunningham of the Atlanta Journal Constitution shoots down the idea of Hawks interest in Boykins.
For one, from everything I've heard the Hawks aren't really
interested in adding another guard. Also, Boykins doesn't really seem to
fit into L.D.'s "interchangeable parts" philosophy. And why would the Hawks add a veteran point guard when they are trying to bring along Teague?

But I figured maybe the Hawks wanted to bring Boykins to camp as some
kind of insurance, so I checked it out. I was told there's nothing to
it, that it's a "crazy rumor" and that the Hawks are still focused on
adding a big man. So it looks like Boykins won't even get a camp invite
from the Hawks.
11:53 am: The Atlanta Hawks are considering adding a third point guard to the roster. But they are thinking small.
The Hawks have reached out to 5'5″ Earl Boykins, according to Real GM.
There are not a lot of minutes to be had, the Hawks will start Mike Bibby at the point, with Jeff Teague pushing him for the starting job from behind. But neither of those options seems to have the full confidence — Bibby is aging and Teague has yet to seize the job and make it his.
Boykins could be a solid backup option. He was in Washington last season and gave them a stable 16 minutes and 6.6 points per game. Whether the Hawks really want three point guards on their roster remains to be seen, but if they do go that route Boykins gives them solid minutes when they do need someone, and at a fair price.