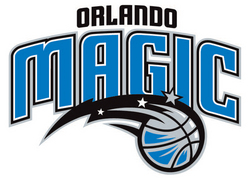 Stanley Robinson is the kind of guy teams should take a shot at in the second round — no doubt this guy is an NBA-level athlete. He needs more skills and more polish — he needs some coaching and time in the gym — but the foundation is there.
The Orlando Magic took him with the next-to-last pick in the draft (N0. 59) and now have signed him to a deal. While the team has not officially disclosed that deal, this is certainly a make-good contract. Meaning he has to make the team in camp, this is not a guarantee.
Orlando has 13 guys under contract and that is what they want to bring to camp. Here is what general manager Otis Smith told the Orlando Pinstripe Post about Robinson back last month:
"I'm not going to tender him an offer (that is guaranteed). He's going to come into camp and have an opportunity to make our team, force me to carry 14 guys, is what I'd like for him to do. We like to go in with the idea we're going to carry 13, but it's not uncommon for us to add a 14th guy."
Good luck, Stanley.