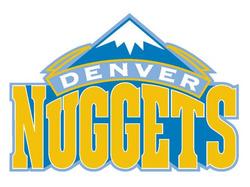 The Nuggets reportedly made a couple of roster moves this weekend, one expected and one that is bad Karma, according to Chris Tommason at FanHouse.
The Nuggets have waived Coby Karl, the son of coach George Karl. Which was both expected and a little bit sad because the younger Karl has NBA game but his contract was about to go up to  $854,389, the minimum for a player of his experience. It's also sad because we wanted the first son to play for his father the coach in NBA history.
Waiving Brian Butch is something else entirely.
Butch is a 7'0″ center on a team that needs size, but that's not why waiving him was a surprise. Butch injured himself playing for the Nuggets Summer League team in Vegas, it's not customary to cut injured guys free.
The Nuggets should have to pay him in some form, and cover medical expenses, until he recovers in the first couple of months of next year. Otherwise, instant Karma is going to get them.
Both of these are all about money. Butch makes the minimum, but because the Nuggets are over the tax line waiving him saves $1.5 million (and $1.7 million is saved by waiving Karl).