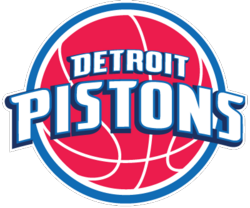 Michael Ilitch's planned monopoly on the Detroit sports scene has a little competition.
Two new candidates have emerged as suitors for the Detroit Pistons, according to the Detroit News.
One is George Postolos, who recently headed a group that came in second to the Michael Jordan group in buying the Charlotte Bobcats. You want credentials, Postolos has them: He was formerly president of the Houston Rockets and used to be special assistant to NBA commissioner David Stern.
"I am bullish on the NBA, the Detroit Pistons and Palace Sports and Entertainment," Postolos told The Detroit News in an email. "I have nothing more to say for now."
The other guy is Tom Gores, who was raised in Flint Michigan and now is the man behind Platinum Equity, which is a power in the leveraged buyout business. At age 46, he is worth an estimated $2.2 billion.
It looks like those two and the third dance partner is Ilitch, the man who already owns Detroit's Red Wings and Tigers. Ilitch wants to build a new arena in downtown Detroit where the Red Wings and Pistons would both play. He has the backing of Detroit mayor Dave Bing. Yes, that Dave Bing.
But Karen Davidson gets to make the final choice — she took over the team when her husband Bill passed away. According to Forbes, the Pistons are worth more than $450 million.