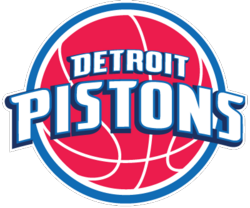 Nobody is quite sure how he fits in or if he can fit in, but Terrico White is getting a chance.
The Pistons picked him in the second round o the NBA draft and have now inked him to a two-year deal at the league minimum (the second year is not guaranteed). He gives the Pistons 15 men under contract for next season, so they are done making moves for now.
White may be the best pure athlete drafted this year — he was the only one at the combine to have a 40-inch vertical leap. He was known as a long-armed great athlete at Ole Miss, it's just that he was raw. There are a lot of great athletes playing on the wings in the NBA, you have to offer more than that.
White not gets the chance to prove he can.