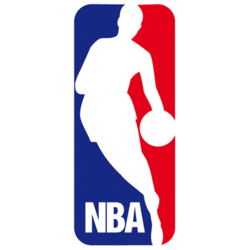 UPDATE 3:50 pm: Both sides came out of the meeting saying things were better. Not good, but better, particularly the tone. Here is their joint released statement:
"The NBA and NBPA held a four-hour bargaining meeting today that included constructive dialogue and a productive exchange of information.  While we still have much work to do, it was encouraging how many players and owners participated in the process and all pledged to continue to work together. We all agreed to meet again before training camp."
David Stern said there was "a gap, not a gulf" according to CBSSports.com's Ken Berger. Players Association Executive Director Billy Hunter told him that the two sides were talking to each other, not at each other, which is a start.
It's also a long way from a deal.
2:50 pm: The owners negotiating committee and representatives of the NBA Players Association sat down for a three-and-a-half hour meeting on a new Collective Bargaining Agreement Thursday in Manhattan.
The good news, according to CBSSports.com's Ken Berger — nobody went Matt Barnes and started giving Mark Cuban love taps. Berger's source told him this meeting was "more amicable" than the last one All-Star Weekend.
The bad news — the two sides are nowhere near a deal. Not even close.
All the big names were there. For the players LeBron James, Carmelo Anthony, Dwyane Wade and more showed up to put on a front of solidarity. For the owners, most of the negotiating team was there but not Cavaliers owner Dan Gilbert, who apparently wasn't in the mood to sit down and talk to LeBron yet.
The owners are pushing for a radical change in how the NBA's financial structure — a hard salary cap, shorter contracts with not all of them guaranteed, some restrictions on player movement and more.
The players basically like things the way they are now.
The two sides do not even agree on the financial state of the league. The owners say they are losing money, $370 million last season according to David Stern. The players look at the recent free agent spending spree and the people lined up to bid on franchises for sale and question if things are really that bad.
Whatever they talked about for more than three hours in Manhattan, neither side was moving off their basic principles, which are so diametrically opposed. The current CBA can run for another couple years but the owners can —
and will — opt out of it by the end of this year and force a new CBA for next season.
I'll say again — we are headed to a lockout next summer. This is not a maybe thing if you talk to people in NBA front offices. Everybody on both sides privately expects it. The only question is will it cost regular season games and if so how many.