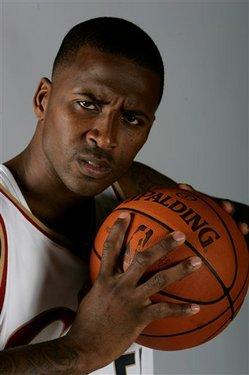 The sad ending of former NBA player Lorenzen Wright's life just keeps on getting sadder and uglier.
The Memphis Commercial Appeal obtained the statement Sherra Wright gave to police five days after Wright had been reported missing. He was found shot to death in the woods outside of Memphis one day later.
In that sworn statement, Memphis Police Department Sgt. W.D. Merritt said Sherra Robinson Wright called a Collierville detective July 27 and told him Lorenzen Wright left her home July 18 "around 10:30 p.m. carrying a box of drugs."

He returned a short time later then left a second time with cash, she said.

Sherra Wright told detectives her ex had a conversation on "a 'tracfone' or similar cellular telephone" with an unidentified person before he left with the drugs and money. She also told police he owned an iPhone and made calls from both cells while at her house.

"During the conversation with the unidentified individual, Sherra Wright told Det. Young she heard Lorenzen Wright say he was going to flip something for $110,000," according to an affidavit obtained by The Commercial Appeal on Tuesday.
Police have at times seemed to focus their investigation around Sherra, including searching her home. However, no arrests in the case have been made and she has not been named a person of interest by the Memphis Police.
Wright was a Memphis native who starred for the University of Memphis then went on to a 13-year NBA career. His prime professional years were spent playing for the Grizzlies in his hometown. Those were the first five years the Grizzlies were in the Memphis, having just moved from Vancouver.