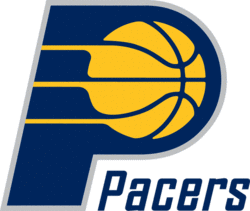 Right on the heels of a trade where the Pacers finally get the point guard of the future they have desperately wanted, they are trying to shed the last point guard of the future.
The Pacers are negotiating to buy out the rest of T.J. Ford's contract, according to Adrian Wojnarowski of Yahoo. Possible trade options are being discussed as well. Either way, Ford is on his way out the door.
Ford is owed $8.5 million this season. A trade makes more sense, I'm not sure why he would take much less money in a buyout. Maybe he takes a little less to be set free and see if he can land as a backup somewhere else. However, at this point that likely would be for a minimum salary, so it's not like he'll take a deep discount on the buyout.
That said, look for something to happen, because the Pacers are moving on.
In their first trade in years, the Pacers made a big move as part of a four-team deal. They get young, explosive point guard in Darren Collison, who filled in beautifully when Chris Paul was injured last season. Collison is perfect for Jim O'Brien's running offense. They also get James Posey added to the roster (and his healthy contract to the books), but they had to give up Troy Murphy to make it happen.
Collison is the new point guard for the Pacers, the 35 minute a game guy. Ford will finally get out of O'Brien's doghouse by getting out of Indiana.