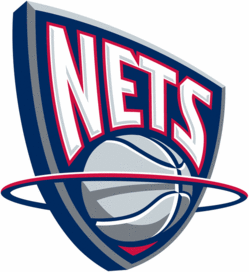 Derrick Favors is the future of the four spot for the Nets.
But he is raw. In a statement on the Nets Web site about the trade, general manager Billy King said renting Troy Murphy for a year was a perfect fit to help the team win now but not change their long-term plans.
"One of the players that stood out to me right away was Troy Murphy," said Nets general manager Billy King. "I have been talking to (the Pacers) and talking to (Nets coach Avery Johnson) and trying to find out a way to make it work. It just came about within the last seven days and I know it eats into most of the cap space this year, but what I felt it did was give us a player that can start if need be, can help teach Derrick about the power forward position, can compliment Brook, be a great rebounder and can shoot the 3. When you have a chance to get a big man in this league you have to go for it. There are not a lot of big men in this league, and you win with rebounding."
This does not hurt them against the cap going forward — the move actually saves them money next year. Murphy will make just shy of $12 million this season, but it is the last year of his deal. Not only does he come off the books, but also the Nets don't now have to pick up the $2.2 million option on Courtney Lee for next year.
That means about $15 million in cap space next summer, which may well be enough for a max deal under whatever new Collective Bargaining Agreement is hammered out.