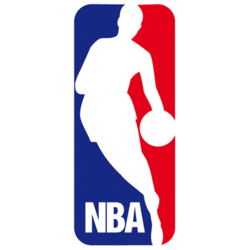 The NBA released the full schedule today, and here are a few thoughts from a first glance at it.
* Teams are allowed a total of 34 national television appearances per season (ABC, ESPN, TNT and NBATV combined). The Miami Heat are already at 29 and that will jump to 34 as NBATV again is letting fans vote on Tuesday night matchups they want to see.
* Boston has 27 scheduled national broadcasts. The Lakers are scheduled for 23, but both likely will get plenty of Tuesday night votes as well and will reach 34.
* The tough stretch of the schedule for Miami will start Dec. 21 and go for about six weeks — 15 of their 21 games are on the road, including Christmas Day at the Lakers.
* On Nov. 2, Michael Beasley will return to Miami with his new team, the Timberwolves. Yea, that's why everyone will be snapping up tickets to that game.
* Lakers get a gift from the schedule makers, with 7 of their first 10 at home, and only 5 of the first 10 against playoff teams from last year.
* The Lakers tough stretch — the annual Grammy Road trip in February (when Staples Center is taken over for the awards show) — has the Lakers playing 14 of 17 on the road during February and early March. That stretch includes an east Coast swing with Boston and Orlando, then a second swing out that includes Miami (March 10). (Clippers are on road for 11 straight at the same time.)
* However after that the Lakers get a 7 game homestand right as they want to build momentum for the playoffs.
* The Chicago Bulls and Milwaukee Bucks tie for most back-to-back games with 23. The fewest is the Lakers with 15.
* The Thunder will appear on national television 15 times in 2010-11, nine games on ESPN, four on TNT and two on ABC.
* After stuffing yourself with turkey and watching the Lions loose, you can settle in on Thanksgiving night to watch John Wall and the Wizards take on the Hawks, followed by the Kings and Clippers. Both games will be broadcast on TNT.
* There will be no New Year's Eve parties for the Wizards — they play Indiana in Indiana on Nww Year's Eve, then host the Hornets New Year's Day. Enjoy celebrating New Year's on a plane.
* In a sign somebody, somewhere believes that Blake Griffin will stay healthy, the Clippers have 12 games nationally – twice on TNT, 4 on ESPN, 6 on NBATV.
* The Raptors final game of the season is against the Miami Heat. In case there needed to be any more salt in that wound.