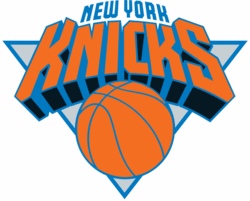 By April Fools' Day next year, Knicks owner James Dolan needs to decide if he wants to keep Donnie Walsh or jettison him and go with someone else. Like some sort of consultant who has experience as a general manager. If he can find anyone like that around the organization.
Sadly, none of this is a joke. Chris Sheridan has the information at ESPNNewYork.
A league source told ESPN.com that Walsh's four-year contract with the Knicks as team president includes a clause designating March 31, 2011, as the day the team must decide whether it will pick up the option on Walsh's fourth year.

By then, the Knicks will be some 70 games into the 2010-11 season. And owner James Dolan will have a better idea whether he wants to continue allowing Walsh to be the architect of the franchise as it heads into a summer in which Carmelo Anthony, should be become an unrestricted free agent, will be the No. 1 player on New York's wish list.
Sheridan goes on to say that Dolan is not going return Isiah Thomas to any position of power. However, Thomas still is the guy Dolan listen to, the guy he called to help recruit LeBron James and Amare Stoudemire this summer. He trusts him.
That is a position of power, no matter what the title is.
And by April Fools' Day next year, he could have a lot more.