Nike's World Basketball Festival has inspired some rather bodacious promo art, as various players from the participating teams — Yi Jianlian, Anderson Varejao, all Nike-signed players, of course — are displayed in tremendously stylish manner. Though Kevin Durant has been Team USA's primary subject for most of the posters and billboards advertising the event, today it's Rondo that graces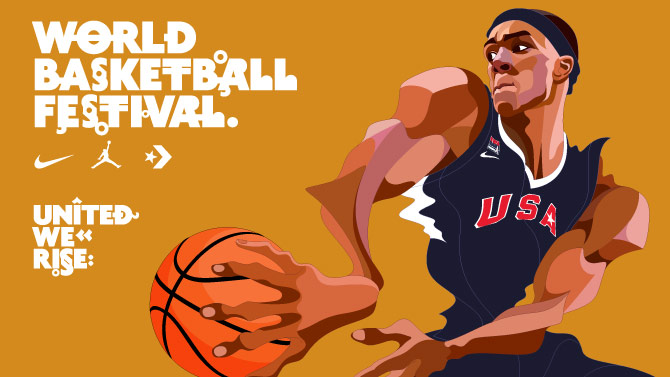 Image via Team USA.

Rondo's role with Team USA has always been a bit curious. It's still unclear whether he actually wanted to be a part of the national team in the first place, and many have questioned Rondo's ability to thrive under FIBA-style conditions. It's not quite the same game in the World Championships and the Olympics, and questions over Rondo's motivation and skill set have led to some speculation that he may not be on the final 12-man roster.

So take away from this what you will. Rondo is depicted as something of a centerpiece for Team USA here, as only he and Durant have been used for the promos among the current members of the national team. Then again, LeBron James, Dwyane Wade, and Carlos Boozer have also been featured. So yeah.